Orion Healthcare Recruiters - Client Section: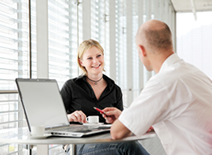 Orion Healthcare Recruiters is a Recruiting Services company with an ambitious objective. Our aim is to be the top recruiting service provider in the healthcare industry. To achieve this goal, the consultants in our company have been selected because they are seasoned hiring/consulting professionals who have excelled in recruitment and their previous careers. More importantly, each member of our team is a trusted professional with a high degree of integrity and character.
At Orion Healthcare Recruiters our goal is to listen and understand your company's staffing needs. We will then design a recruitment project plan that will meet these needs. We are experts in finding and assessing talent in the Canadian Healthcare Market.
SERVICE OFFERINGS INCLUDE:
Recruitment Services for Full Time Employees
Recruitment Services for Contract Employees
Senior and Middle Management Executive Search
Exit Interviewing
Integration Projects
Company Start-up Project Planning /Consulting
Career Coaching
SEARCH EXPERTISE
Orion Healthcare Recruiters is an established Canadian Healthcare company with vast experience placing exceptional candidates in the following areas:

Pharmaceutical / Biotechnology mandates in Sales, Management, Procurement, Analytics, Marketing, Reimbursement, Medical/Clinical Regulatory, Quality Assurance and Executive.
Corporate Pharmacy Positions
Benefits Management Personnel
Corporate Nursing Positions
Agency Business Development Mandates
Canadian Pharma start up expertise
Competitive billing rates, flexible payment options, placement guarantees
Contact us at orionhc@bellnet.ca or 905-336-8963